Gosh, Roxy the dachshund is so adorable. She just doesn't know what to make of the funny looking bird making the strangest bird calls she's ever heard. Roxy doesn't know if she should be panicking or partying!
Want more stories like this? Click Like!

Recent Dog Videos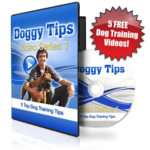 Join our newsletter to receive instant access to dog training videos & more resources.
Read More