Buying a Doghouse
When it comes to purchasing a doghouse, pet owners have many things to take into consideration such as the price, the size and the style or type of doghouse that would be best. Then of course, there is also the material to consider since doghouses are made of plastic, wood and metal. Depending on where you live, you'll also have to take in the weather conditions so that you can decide if the doghouse should be insulated or not and if it should have a thick or elevated floor.
All of the factors that should be considered are discussed below in this article and you might also want to read some dog house reviews that we have written about the doghouses that are considered to be among the best. You can often find discounts on the doghouses that we have reviewed by following the links in them.
Material
Plastic Dog Houses
Plastic dog houses are lighter than those made of wood or metal, and usually simpler to assemble with snap-together pieces. They can often be disassembled more easily so they are much easier to transport, reposition or clean.
Depending on the quality and design, plastic houses can be extremely durable. The plastics used often undergo some form of UV-protection or mold-resistance treatment to give them longer life. They are more weather-resistant and they won't rot or absorb odors the way that wood can.
Another great things about plastic dog houses are that you can clean them easily so your dog won't get infested by fleas or tics.
In recent years some cute designs have come out, so don't think that just because it's made of plastic you'll have to settle for a boring box design.
However, take into consideration that plastic is not as good a weather insulator as wood. If you live in a harsh climate you have to look for plastic doghouses that are well insulated, have doors and have thick elevated floors. You can improve the floor insulation of any dog house by using a floor pad or bedding for your dogs safety and comfort.
Wooden Dog Houses
Wood has always been a better insulator than plastic, so they can provide your dog more protection from the elements than a non-insulated plastic house.
Wooden dog houses tend to be heavier and sturdier than plastic ones making them less likely to be shifted around by strong winds or large active dogs.
Its hard not to love the rustic look of a wooden doghouse, they just have that warm home-like feeling to them. They can often be repainted easily so they offer more modification possibilities for the artists and decorators.
But also consider the fact that wood may require more yearly maintenance such as water-proofing, or repainting. Wood is also susceptible to termites, and since wood is porous it may absorb pet odors.
A heavy wooden doghouse is more difficult to clean on the inside. In this case to keep your dog from getting infested by fleas or tics you might consider purchasing a cedar wood house and make use of cedar shavings for bedding. Cedar wood will deter those pests and is also naturally decay resistant.
See:
Metal Dog Houses
As amazing as it might seem, there are also doghouses made of metal. These kinds of structures are known as dog "boxes" and are most often used to transport dogs and offer them temporary housing for shows and sporting events. There are pet owners who do use a metal doghouse year round. These metal doghouses are made from aluminum or stainless steel and they are often insulated. Most of them don't come cheap but they are very solidly built and will last practically a lifetime. Do consider the fact of the climate you live in. A non-insulated metal doghouse would be practically unlivable in a very hot or very cold climate due to the heat or freezing cold.
What Size Doghouse?
It is always important to take into consideration the size of a doghouse and the size of your dog. You want to be sure that your dog will have plenty of room once he or she gets into the doghouse. Here are a few guidelines:
You want the doghouse to be large enough for your dog to be able to turn around in it and to be able to lie down completely stretched out in the doghouse.
Remember that dogs feel safer in smaller spaces. So don't get him an oversized doghouse just one in which he or she can feel cozy and comfortable. These kind of doghouses will also be easier to keep warmer in the cold weather.
If at this time your dog is still puppy sized make sure you know how large he or she will be as an adult so you know what kind of size doghouse you need.
For everyone who is budget conscious it might be advisable to put together a cardboard model of the kind of doghouse you are considering and see how comfortable your dog is in it.
Doorways
When it comes to the doorway to the doghouse it should be sized so that your dog can easily get in and out but it should not be so large that it lets out much needed heat or lets rain and the elements blow in. Dogs require doorways that are shorter than their total height is. Unlike people, they really don't mind having to duck down to enter. The doorway height should be between 75% to 100% of the dog's shoulder height.
When looking for a doghouse its a plus if it already comes with a door or at least has one available as an accessory. In this way you can be sure that your dog is protected against the cold, wind, sun and rain. There are doghouses that even have removable doors so that your dog can have plenty of air when it comes to hot summers. If the dog house you like does not come with a door, you may be able to attach a generic vinyl doghouse door flap that can be ordered cheaply online.
A unique feature of some dog houses is an off-center doorway as opposed to the classic style dog house that has the doorway centered in the middle of the house. By placing the doorway off-center, the inside of the house is less directly exposed to the elements and provides more private space and protection for your pet.
For examples of off-center doorways see:
Doghouse Roofs
The one thing that pet owners especially like about plastic dog houses is that they come with removable roofs. Removable roofs make it easy to keep the interior clean.
Wooden doghouses come with either a classic-style pitched roof that is made from two panels that join together to form a peak or a single panel roof with a gentle slope. A third kind of roof is the loft or sun deck style roof that is usually a single or double panel with an attached wooden platform on top.
The roof style affects the insulation capabilities of the dog house. Pitched roofs look a lot cuter and more "house-like" but bear in mind that they create extra space internally that takes more effort to heat during cold weather. Single panel roofs and lofts are more compact internally so they don't have this issue.
Another thing to take into consideration when it comes to doghouse roofs is the protective covering – for wood – shingles, plywood or boards or metal or simple plain tar paper.
Doghouse Floors
A doghouse should come with an insulated floor preferably elevated a few inches above the ground. The extra space between the floor and the ground prevents the cold from the earth leeching into the house and adds protection against flea infestation and keeps out moisture.
There are doghouses which are made with extended legs to keep the doghouse elevated off of the ground. If you prefer you can place the doghouse atop of some wood blocks, bricks or even stones to achieve the same result. This will also help prevent wooden dog houses from rotting and extend their life.
Doghouse Bedding
There are doghouses which suggest added accessories such as blankets and bedding for your dog. A dog bed or self-warming dog pad will ensure that your dog is comfortable inside, and that they don't lose heat through the floor. This again is something that depends on where you live. If you have a cold climate you might consider a heating kind of pad for your dog to sleep on or just a soft light mattress for comfort in warmer climates. Just remember that padding tends to get dirty and start to mold or mildew with time. So if you get a pad for your dog's house make sure you check it from time to time or get the kind that is washable.
Ventilation
One of the most important things to consider when purchasing a doghouse is the ventilation. There must be adequate ventilation when the weather is hot and stifling as well as in the winter when excessive moisture can build up from your dog's breathing. The doorway will provide some amount of ventilation but if the door is attached there should also be another window or ventilation hole which allows air to circulate.
Insulation
When a dog house is insulated properly, your pet's own body heat will keep the house warm inside.
Many dog houses are not insulated, and just use a basic single-wall design. But some houses provide insulation by using a double-wall construction, with an air gap between the inner and outer walls. Other dog houses even go a step further and fill the double-walls with foam for even better insulating capability.
Many dog houses have legs or raised floors because elevating the dog house off the ground will prevent the cold from the earth leeching into the house, and also helps keep the house dry.
Regardless of whether the dog house is insulated or not, there are some tips that can help keep your pet safe and warm:
Place a self-warming crate pad inside the dog house. These thick soft pads absorb your pet's body heat and then radiates it back to keep to your pet comfy.
If available, install the vinyl door flaps on the house. These do a good job of blocking out wind drafts and keeping the warmth within the house.
Remember to choose the right size dog house for your pet. A house that is too big will make it difficult for your pet to keep warm because their body heat will be lost to all the cold air inside.
For insulated dog house reviews check out:
Heating
Depending on where you live if you do have harsh winters you might consider heating the doghouse for your dog's comfort when it is snowing out. There are different kinds of options available and you can read about them online before making any decision.
Conclusion
If you do your research right, you should be able to purchase a reasonably priced doghouse which will suit your and your dog's purposes and make your dog a comfortable home for many years to come. For those of you who might not have dogs but cats there are pet owners who have discovered that doghouses can also provide adequate and comfortable shelters for their cats.
So the choice is yours just make sure that you follow all of the guidelines and check up on all of the reviews so that you can purchase just the right kind of doghouse. Keep in mind that doghouses are sold according to dog breed types and sizes so they all come with specific dimensions.
Check for a suitable dog house for your needs in our dog house reviews section.
Want more stories like this? Click Like!

Recent Dog Videos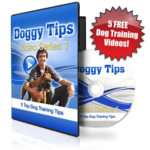 Join our newsletter to receive instant access to dog training videos & more resources.
Read More