This black teacup poodle named Nala is making everyone smile at a nursing home in Minnesota. She scurries from room to room, even riding the elevator by herself, to see her friends.
Nala, you are a hero.
Want more stories like this? Click Like!

Recent Dog Videos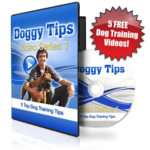 Join our newsletter to receive instant access to dog training videos & more resources.
Read More