Meet Leo and Inji, two ridiculously cute toy poodles. Inji loves to entertain her family with a few tunes on the piano. She belts out a few melodic howls in between the notes and it even seems like she's reading the sheet music.
Inji can also strum the guitar, do handstands, dance on two legs, and perform other tricks which you can see in the video below.
As Leo and Inji clearly demonstrate, poodles are a very clever breed and they have a natural cuteness factor that scores them major bonus points.
Thanks go to their owner Julia Brown for sharing her wonderful pets with the world.
Want more stories like this? Click Like!

Recent Dog Videos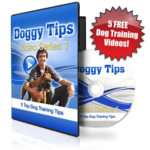 Join our newsletter to receive instant access to dog training videos & more resources.
Read More