Get the Doggy Savvy Newsletter!
Signup to Our Free Newsletter for Instant Access to a 5-Day Dog Training Video Course!
You Will Learn How To:
Stop Dogs From Pulling the Leash
Good Puppy Socialization
Dealing With Dog Aggression
The Secret to an Amazing Dog
And Much More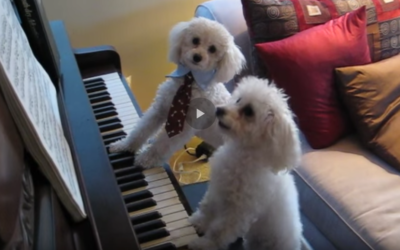 Meet Leo and Inji, two ridiculously cute toy poodles. Inji loves to entertain her family with a few tunes on the piano. She belts out a few melodic howls in between the notes and it even seems like she's reading the sheet music. Inji can also strum the guitar,...