We all love doggy reunion videos but you've never seen one quite like this…
When Rebecca Ehault returned home to Pennsylvania after 2 years living abroad she expected a few simple doggy licks from her pet schnauzer Casey, and some hugs from the parents. But Casey had other other ideas.
Casey hadn't seen Rebecca for 2 years, and that is really like 14 doggy years. That's a really loooong time and Casey obviously has a lot of pent up doggy love to give. In fact, he just has so much love for Rebecca that he couldn't take any more excitement and promptly passed out!
I'm told that those high-pitched squeals are normal for Schnauzers, and even though Casey seemed fine afterwards they had him checked out by a vet just to be sure, and got the all clear. 🙂
Like and Share if this one got your emotions running as high as Casey's squeals of joy!
Want more stories like this? Click Like!

Recent Dog Videos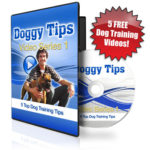 Join our newsletter to receive instant access to dog training videos & more resources.
Read More